Hey!! Nice to meet you. !! How are you buddy? I hope you are fine !! So lets start When I heard the word "GIT", I didn't expect the power of it. After using more than 1 year I realize that it's quite good and I am loving it. If you are an open source contributor or want to be then you must know about GIT.
What is GIT??
Git is a version control system which is widely used for software development because by using git we can easily do revision of software without wasting bunch of time. Git was originally designed and developed by Linus Torvalds. Git is free software distributed under the terms of the GNU General Public License version 2.
Why is Git called Git?
Linus Torvalds has quipped about the name "git", which is British English slang for a stupid or unpleasant person: "I'm an egotistical bastard, and I name all my projects after myself. First Linux, now git." (Note that Torvalds did not in fact name Linux.)
Some Facts About GitHub?
stopLinus Torvalds is active at Torvald/Linux
stopOpen GITHUB and hit "?" from your keyboard you will see the magic. Hehe…It's showing keyboard shortcuts but it's like magic for newbies.
here are a lot of shortcuts / fun facts/ Shortcuts. To know them visit here Tiimgreen
Why GIT??
There are multiples reasons behind it. If you search this query on the internet you will find a lot of answer. Few powerful points are here.
offline_pinSave your time
offline_pinYou can work offline
offline_pinYou can undo mistakes
offline_pinYou can make useful commits
offline_pinYou can sleep without worry because you have secure backup.
offline_pinYou can work in your own way
offline_pinDo not mix things up
offline_pinGo with the flow.
offline_pinWork together

GITHUB
Github is like social network only difference is that a normal person can't use github only a coder can. So we can call github as social network of coders and developers. GitHub is a Web-based Git repository hosting service. It offers all of the distributed revision control and source code management (SCM) functionality of Git as well as adding its own features.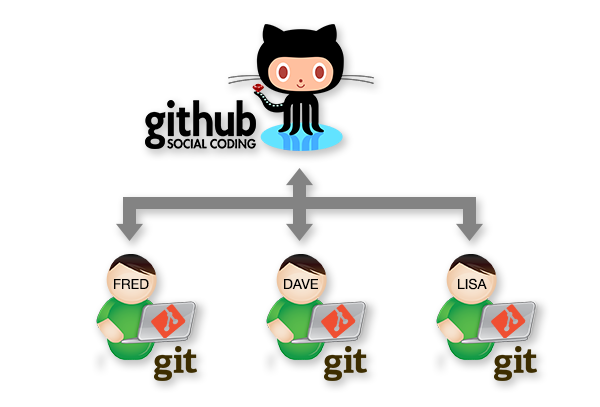 stopstopstop